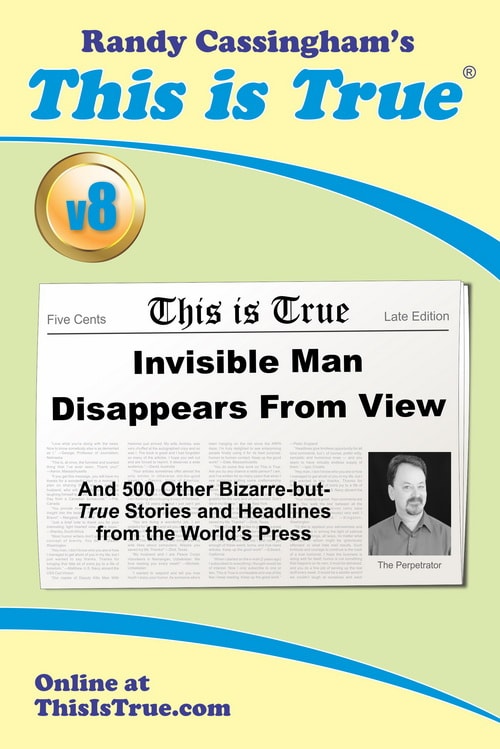 This is True [v8]: Invisible Man Disappears From View
$5.00 – $17.00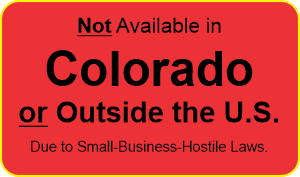 Available in both ebook format (for immediate download), or get the ebook free when you buy a printed copy.
Shipping for Paperbacks is Extra: Charged at actual cost, calculated at checkout.
Premium subscribers are eligible for a 20% discount: enter coupon code premiumbooks upon checkout.
See below for more product details.
Description
The eighth book in the This is True series contains all of the True stories and headlines from July 2001 through June 2002. 157 pages, 5.5×8.5″.
This is the new design of the series, with updates throughout and the new cover.
Ebook Details
The Ebook Files Come in both Mobi and ePub versions, which you can download from the shopping cart immediately after your purchase. For details on what to do with those files, see How Do I Read True's Ebooks? You don't have to have an "ebook reader" (let alone the Kindle brand) to read them.
Your purchase gets you the ebook files, or you can "upgrade" your order to get them and the paperback. The files are not "copy protected" — we trust you to be fair with us and not share the files with others.
Book Details
This is the eighth book in the This is True series, with stories like:
Man locks himself in a bunker for two weeks to get away from Christmas.
After 9/11, airport security detained a retired Marine Corps general for carrying something "suspicious" — his Congressional Medal of Honor that he was taking to show to students at the West Point military academy.
The suspect in a shooting is located in the courthouse: he had reported for jury duty.
Also Available Via Amazon in paperback or value priced on Kindle.