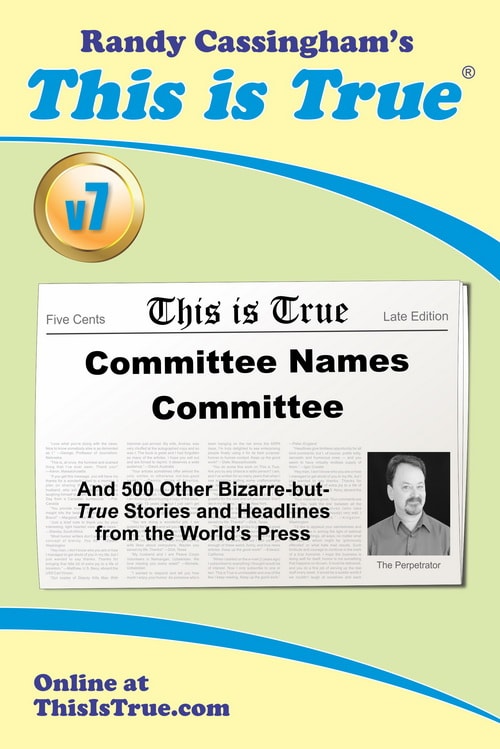 This is True [v7]: Committee Names Committee
$5.00 – $17.00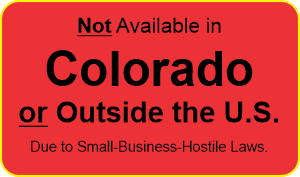 Available in ebook format (for immediate download), or get the ebook free when you buy a printed copy.
Premium subscribers are eligible for a 20% discount: enter coupon code premiumbooks upon checkout.
See below for more product details.
Description
The seventh book in the This is True series contains all of the True stories and headlines from July 2000 through June 2001. 159 pages, 5.5×8.5″.
This is the new design of the series, with updates throughout and the new cover.
Ebook Details
The Ebook File is ePub, which you can download from the shopping cart immediately after your purchase. For details on what to do with those files, see How Do I Read True's Ebooks? You don't have to have an "ebook reader" (let alone the Kindle brand) to read them.
Your purchase gets you the ebook file, or you can "upgrade" your order to get it and the paperback. The files are not "copy protected" — I trust you to be fair with me and not share the files with others.
Book Details
This is the seventh book in the This is True series, with stories like:
English city assigns a postal code to a park bench so that the homeless have an "address."
"Mr. Potatohead" is the official mascot of Rhode Island, but statues of the spud have been removed because they're "racist."
Nigerian scammers take at least 70,000 people with a scam …in Nigeria.
Also Available Via Amazon in paperback or value priced on Kindle.