Need to update an auto-renewing subscription (change amount, frequency, or payment method/card expiration date), or cancel? It's pretty easy. (Click any picture to see larger.)
Log in [here] to your account (that link opens in a new tab so you can switch back here and follow along). There's a password recovery function if you forgot it: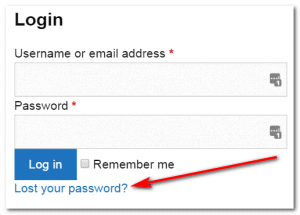 Once logged in (if you've moved from that page, click "Account/Login" to get back), there's a menu on the left; click "My Subscription":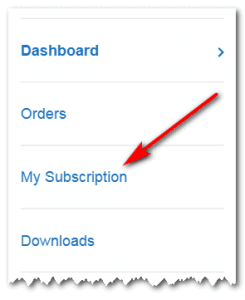 To Cancel or Update if Payment is

Not

Failing: After clicking My Subscription, it should show you full details, including big buttons to Cancel or Change Payment. Easy!
To Update if Payment is Failing: Scroll down a little, and you'll see your current subscription, including your renewal date. To update your payment, you'll see "Pending Payment" (or, later, "Failed") in the status. Click the Pay button:
You'll see the option, "Use a new payment method". Fill it in like you did when you first checked out, and you're all set:
This all sounds more complicated than it is — it's pretty easy when you step through it.
Important: If you're in a place where your recurring subscription is failing, don't go in and put in a new order! Because when the system gets a working credit card from the new order, it will ALSO charge your existing recurring order. If you want to switch out of recurring, cancel the recurring first, and then do your separate order.