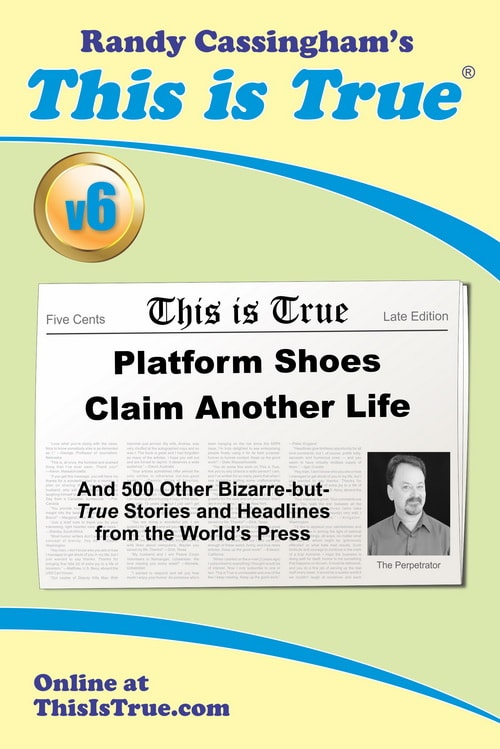 This is True [v6]: Platform Shoes Claim Another Life
$5.00 – $17.00
Available in ebook format (for immediate download), or get the ebook free when you buy a printed copy.
Description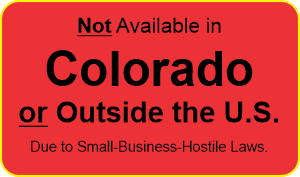 The sixth book in the This is True series contains all of the True stories and headlines from July 1999 through June 2000. 168 pages, 5.5×8.5″.
This is the new design of the series, with updates throughout and the new cover.
Ebook Details
The Ebook File is ePub, which you can download from the shopping cart immediately after your purchase. For details on what to do with those files, see How Do I Read True's Ebooks? You don't have to have an "ebook reader" (let alone the Kindle brand) to read them.
Your purchase gets you the ebook file, or you can "upgrade" your order to get it and the paperback. The files are not "copy protected" — I trust you to be fair with me and not share the files with others.
Book Details
This is the sixth book in the This is True series, with stories like:
Bank approves credit card for 3-year-old, even though her application notes "Mommy says no."
When man on trial for robbery sees the evidence against him, he grabs the money from the courtroom table and runs.
Elvis Presley's old TV antenna accidentally sent a sale, and someone pays $1,725 for it.
Also Available Via Amazon in paperback or value priced on Kindle.
Shipping for Paperbacks is Extra: Charged at actual cost, calculated at checkout.
Premium subscribers are eligible for a 20% discount: enter coupon code premiumbooks upon checkout.