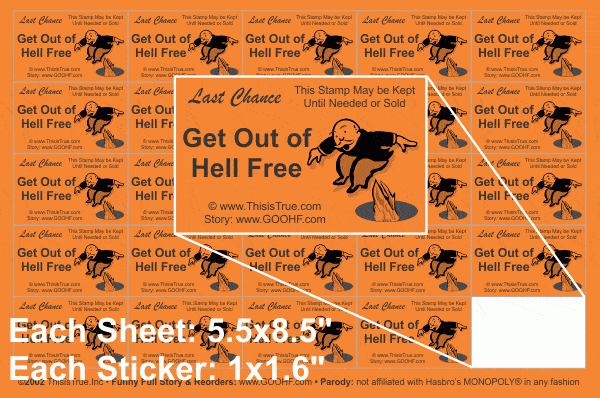 GOOHF Stickers
$5.00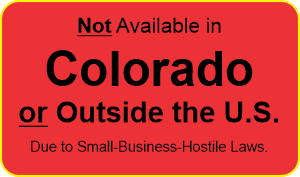 See below for more product details.
Shipping is Extra: Charged at actual cost, calculated at checkout.
Description
Sheet of 25 Get Out of Hell Free stickers, each 1×1-5/8″. (Full sheet is 5.5×8.5″.) These self-adhesive stickers are perfect for your outgoing mail, shirt, or damn near anything else.
The $5 pack includes 5 sheets of stickers — 125 stickers in all.
Parody: not affiliated with Hasbro's MONOPOLY® in any fashion
©2009 Amusing Full Story/Reorders: www.GOOHF.com
®"Get Out of Hell Free" and "This is True" are registered trademarks.