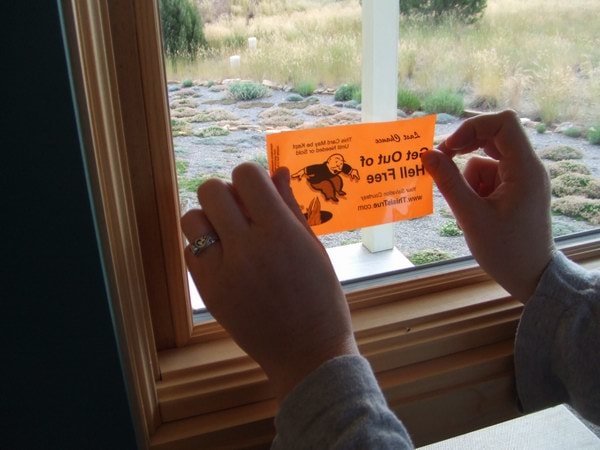 GOOHF Static Cling Decals
$5.00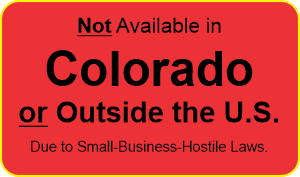 See below for more product details.
Shipping is Extra: Charged at actual cost, calculated at checkout.
Description
Get Out of Hell Free Static Cling Decals come in packs of 3.
Placed on the inside of windows to view from the outside — on your car, office window, glass door, etc. Measures 3×5 inches, it doesn't use adhesive to stick to the window, but rather static — so it can be pulled off and repositioned easily.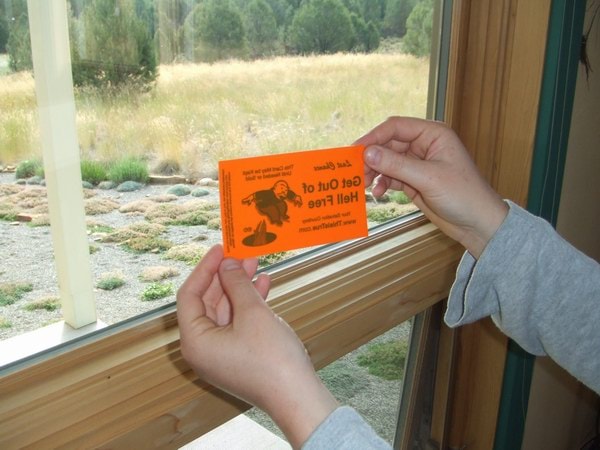 Peel off "fronting" (you might call it "backing", but it does cover the front!):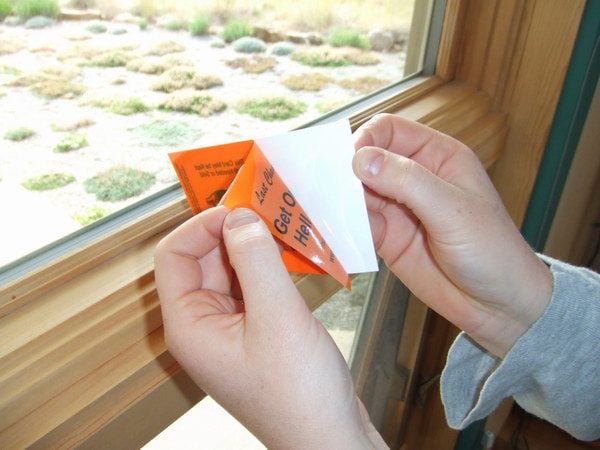 Place on window: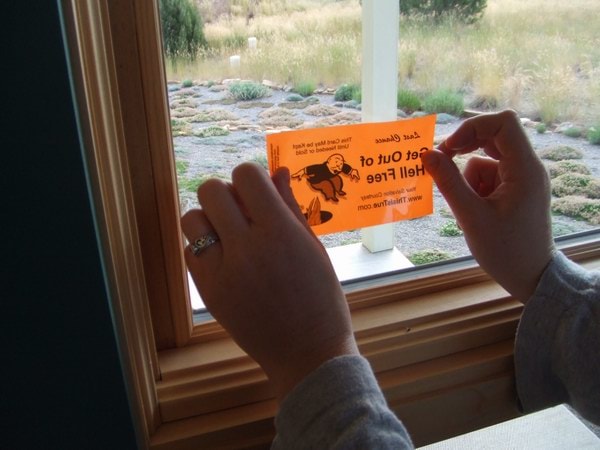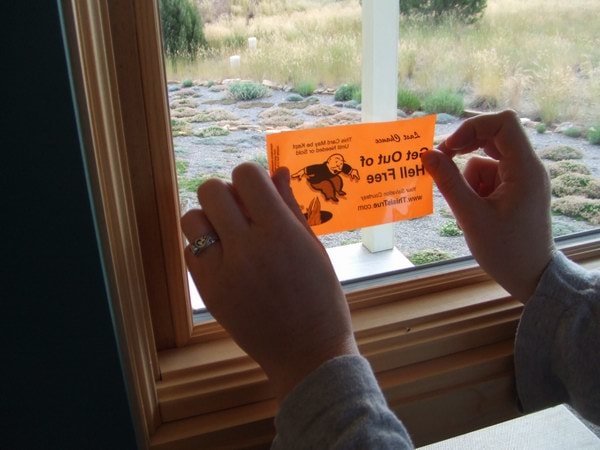 And smooth it out, pressing out any bubbles: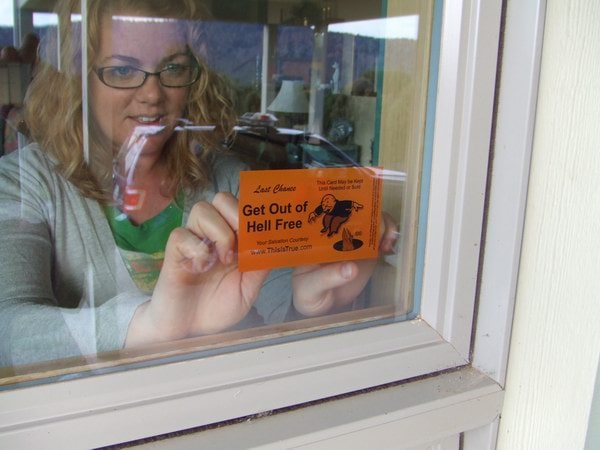 Crooked or want it elsewhere? It peels right off and can be used again.
The "small print" says: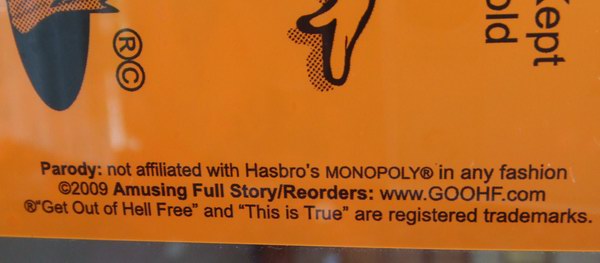 A pack of three is just $5. Made in USA.
Tip: If you find bubbles between the glass and the decal are a problem, put a little mist of water or window cleaner on the glass first, apply the decal, and then push out excess water. It helps to get rid of bubbles, and doesn't make it harder to peel off later.
Parody: not affiliated with Hasbro's MONOPOLY® in any fashion.
©2009 Amusing Full Story/Reorders: www.GOOHF.com
®"Get Out of Hell Free" and "This is True" are registered trademarks.