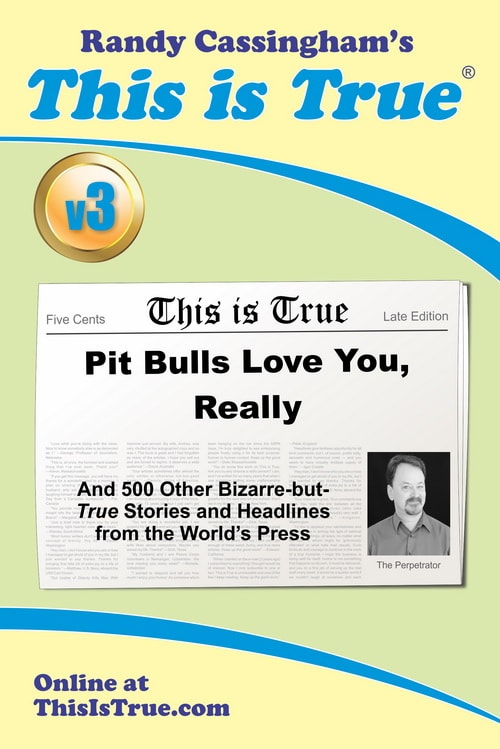 This is True [v3]: Pit Bulls Love You, Really
$5.00
Available in both ebook format (for immediate download), or get a printed or Kindle copy from Amazon.
Premium subscribers are eligible for a 20% discount when bought here: enter coupon code premiumbooks upon checkout.
See below for more product details.
Description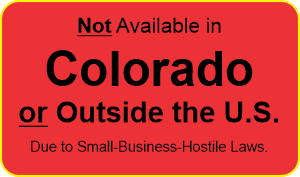 The third book in the This is True series contains all of the True stories and headlines from July 1996 through June 1997. 151 pages, 5.5×8.5″.
This is the new design of the series, with updates throughout and the new cover. Includes the Introduction to the book series.
Ebook Details
The Ebook Files Come in both Mobi and ePub versions, which you can download from the shopping cart immediately after your purchase. For details on what to do with those files, see How Do I Read True's Ebooks? You don't have to have an "ebook reader" (let alone the Kindle brand) to read them.
The files are not "copy protected" — I trust you to be fair with me and not share the files with others.
Book Details
This is the third book in the This is True series, with stories like:
British man robbed an armored van of 286,000 pounds (US$430,000) to make his wife happy, but she uses it to fund a divorce …and then turns him in to police.
Woman finds a baby opossum in its dead mother's pouch, so she incubates it by putting it in her bra — for weeks.
5-year-old girl suspended from her Florida kindergarten for possessing a "weapon" — a fingernail file.
Also Available Via Amazon in paperback or Kindle.