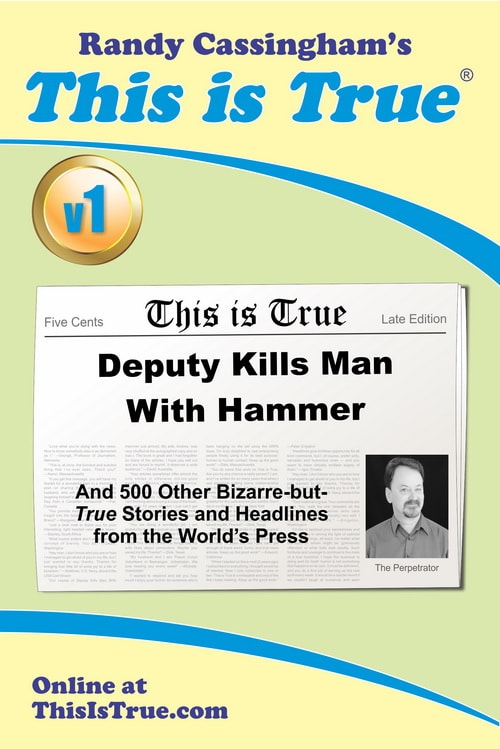 This is True [v1]: Deputy Kills Man with Hammer
$5.00
Available in ebook format (for immediate download), or get a printed or Kindle copy from Amazon.
Premium subscribers are eligible for a 20% discount when bought here: enter coupon code premiumbooks upon checkout.
See below for more product details.
Description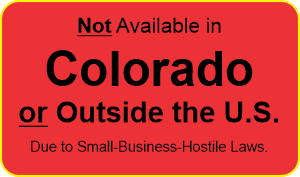 The first book in the This is True series contains all of the True stories and headlines from June 1994 through June 1995. Includes an Introduction on the origin of This is True. 152 pages, 5.5×8.5″.
This is the new design of the series, with updates throughout and the new cover. Includes the Introduction to the book series.
Ebook Details
The Ebook Files Come in both Mobi and ePub versions, which you can download from the shopping cart immediately after your purchase. For details on what to do with those files, see How Do I Read True's Ebooks? You don't have to have an "ebook reader" (let alone the Kindle brand) to read them.
The files are not "copy protected" — I trust you to be fair with me and not share the files with others.
Book Details
This is the first book in the This is True series, with all of the stories and headlines from the publication's first year. Stories like:
A jury in a murder trial deliberated with the help of a seance to ask the victim who had killed him.
A woman had to sue her ex-husband to regain custody …of her breast implants.
A man legally changed his name to one with 291 letters in it, and then went home to tell his wife.
Also Available Via Amazon in paperback or Kindle.