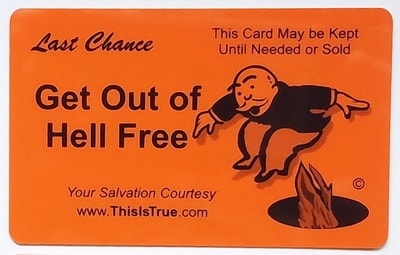 Plastic GOOHF Cards
$5.00 – $100.00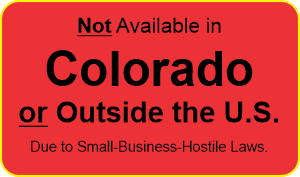 The super-durable extra-special plastic version of the classic card — with significant discounts for larger quantities.
See below for full product details.
Shipping is Extra: Charged at actual cost, calculated at checkout.
Description
Huge Quantity Discounts on this item: up to 80% off!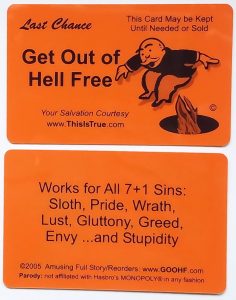 My tremendously popular GOOHF cards are great, but when I discontinued the plastic cards you complained — you wanted them back. While the original plastic cards were terrific, they were so hugely expensive that I sought out an entirely new process and manufacturer.
And I found one that allows a great price drop — it's downright dramatic if you order in quantity! (The old plastic cards were $6.95 each — plus shipping …in 2002!)
These newer plastic Get Out of Hell Free cards are 20 mils thick — slightly thinner than a credit card (and the same size: 2-1/8 x 3-3/8″), so it's quite rugged but not as bulky in your wallet. They're coated with a heavy glossy finish so the image is almost impossible to scratch off. As the photo shows, they're printed on the back, too. The small print on the back reads:
©2005 Amusing Full Story/Reorders: www.GOOHF.com
Parody: not affiliated with Hasbro's MONOPOLY® in any fashion