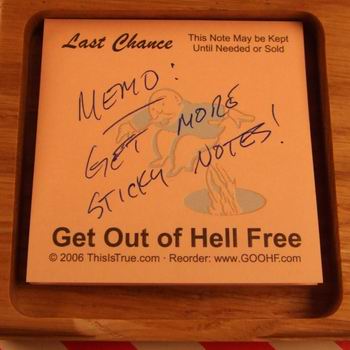 5 Pack GOOHF Sticky Notepads
$10.00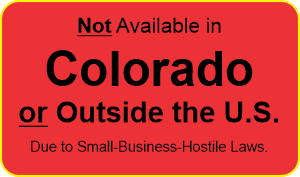 See below for full details.
Shipping is Extra: Charged at actual cost, calculated at checkout.
Description
Refills of the custom sticky GOOHF note made for the laser-engraved notepad holders (available separately). The sticky note business is a real racket: I've seen pads with just 25 sheets selling for up to $5 each. Sheesh! My pads are a full 50 sheets, and are available at a much more reasonable price. Each pack contains five notepads.
Parody: not affiliated with Hasbro's MONOPOLY® in any fashion
©2009 Amusing Full Story/Reorders: www.GOOHF.com
®"Get Out of Hell Free" and "This is True" are registered trademarks.