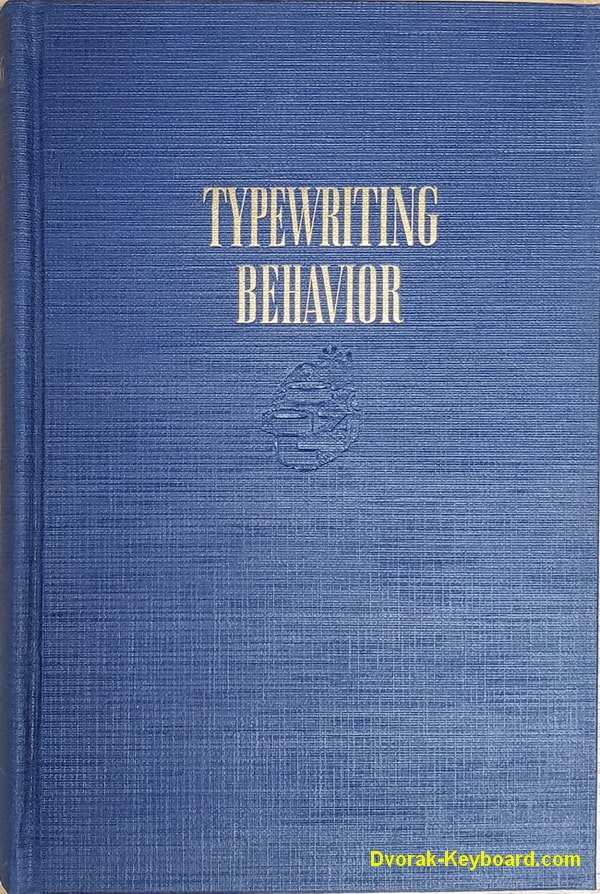 Typewriting Behavior
$47.00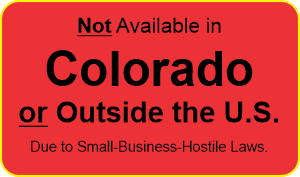 See below for more product details.
Shipping is Extra: Charged at actual cost, calculated at checkout.
Description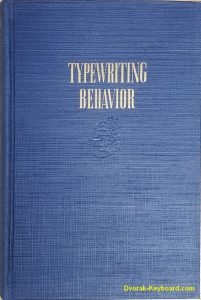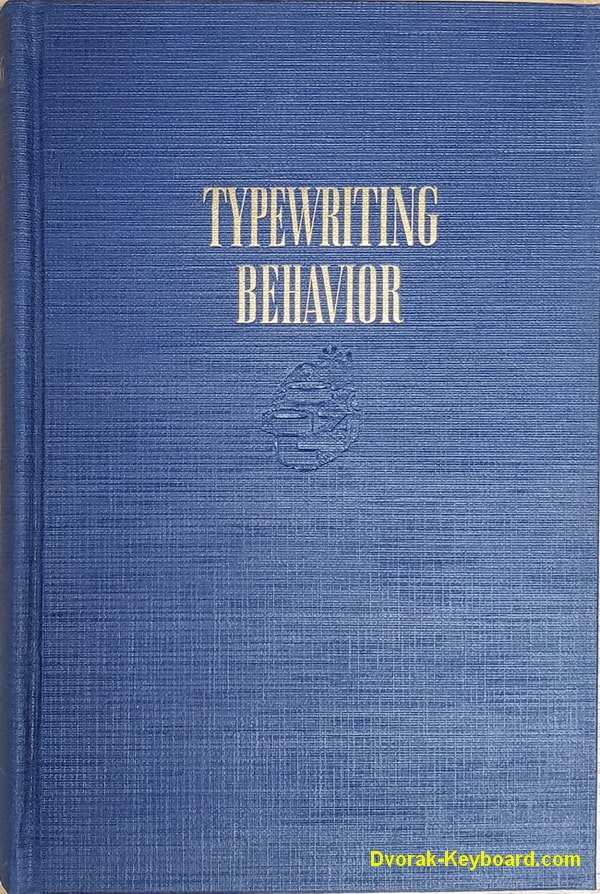 Dr. Dvorak's seminal 536-page, 1936 book which details his team's 12-year effort to understand the mechanics of the typewriter keyboard — and their design of the far superior "Simplified Keyboard" layout.
Not available new anywhere else: we have the sole remaining hardcover copies from Dr. Dvorak's estate. These copies are from the original 1936 print run!
Note: They are new, but are slightly mildewed and yellowed from decades of storage. They are thus offered "as is" but are perfectly readable.
My Dvorak keyboard mini-site has a quaint contemporary review of the book.