Sale!
True Book Super Special
$111.00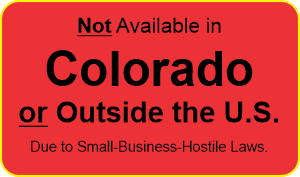 We are blowing out the stock of the first printings of True books. See below for important details before ordering!
Description
The Deal: As we move to all-new editions of the True books with updates and new covers, we need to blow out the supplies we have of the first editions — the traditionally printed cases of books stacked in our storage unit. And we're selling them below our cost so they really move.
Thus, we are offering boxes of books, all the same title, at an amazingly killer price: just $3.75 per copy including USA shipping when you order by the box.
What's the idea of a box full of the same title? We want you to give them away to friends and family to introduce them to This is True. You get whatever title we have the most of, and we'll toss in a This is True bookmark (as shown) for each copy.
In this case, it will be ten copies of Volume 6 (This is True: Platform Shoes Claim Another Life), since that's what we have the most of.
The first time we did this, we shipped nearly a thousand books! Yet we still have plenty more.
These books show the cover price set in 1995: $11. (As they're reprinted, with updates, the cover price is $17.) Either way, this below-cost price is a massive deal. They're nicely printed on acid-free paper with color covers, so you'll feel great giving them out; these aren't crappy pulp books.
Foreign Shipping Info: Sorry, but we can't ship anything over 4 lbs. to other countries unless we use super-expensive "Priority Mail" — which costs significantly more than the books. So this offer is only available in the U.S., where we can use "Media" (book) rates.
This deal ends May 26 June 12. Naturally, books purchased at this price are not returnable.