GOOHF Sticky Note Holder
$24.00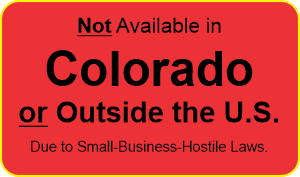 See below for more product details.
Shipping is Extra: Charged at actual cost, calculated at checkout.
Description
A fabulous gift idea: a sticky note holder for your desk — complete with custom sticky GOOHF note pads — all packed in a gift box (shown).
The gorgeous solid oak plank is laser-engraved with the classic GOOHF card image, and a well is cut in to fit a standard 3×3″ sticky note pad.
And that well is filled with two 50-sheet sticky GOOHF notepads, and then the holder is packed in a black GOOHF-logoed gift box, all ready to wrap for that someone who deserves an extra-special gift. (Sorry: cool candy-cane wrapping paper not available from us.)
Also included: rubber feet to stick on the bottom to keep the holder from sliding around when you write on the pad.
Additional notepads available separately. Also available without custom note pads for a lower price. (see Related Products)
This is a limited item: I had 1,000 made and most have already been sold. After they run out, I'm not getting more of this item.
Parody: not affiliated with Hasbro's MONOPOLY® in any fashion
©2009 Amusing Full Story/Reorders: www.GOOHF.com
®"Get Out of Hell Free" and "This is True" are registered trademarks.