True Stella Awards book, Hardcover
$37.00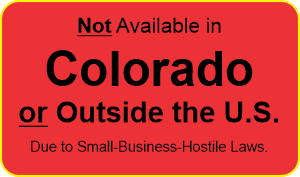 Autographed First Edition Hardcover.
See below for more product details.
Shipping is Extra: Charged at actual cost, calculated at checkout.
Cost too high? I understand! You can also get distressed copies for much less.
Description
First edition hardcover copy of The True Stella Awards book — autographed by the author.
The Stella Awards® were inspired by Stella Liebeck. In 1992, Stella, then 79, spilled a cup of McDonald's coffee onto her lap, burning herself. A New Mexico jury awarded her $2.9 million in damages, but that's not the whole story. Ever since, the name "Stella Award" has been applied to any wild, outrageous, or ridiculous lawsuits — including bogus cases!
The True Stella Awards book retells scores of real cases as filed in U.S. courts. Many of the writeups have been updated with new information. The book pulls it all together in one place with analysis of what to do next.
The book addresses:
Just who is Stella, and what really happened with that cup of McDonald's coffee
Using lawsuits to further a political or personal agenda.
Medical cases.
Blaming someone else — anyone else — for what happens to you.
What happens when bullies and cry-babies grow up (they take their fights into court!)
The ever-expanding concept of the "right" to sue.
Suits by inmates and criminals — sometimes they sue their victims.
The class action lottery.
Lawsuits against schools.
Just plain stupid cases.
How corporations use lawsuits to fight competition and anyone who criticizes them.
Responses from lawyer-readers — some of them just don't get it.
And pulling it all together: How can we fix the problem?
The cover price is $18.95, but I ran out of wholesale copies long ago — but I was able to get a small number at retail. Unfortunately, that means I have to charge more than cover price, but they are autographed copies (and yes, they're still the First Edition with dust jackets). 352 pages, published by Dutton, an imprint of Penguin Books.