Lapel Pins Lot 5 (Missions)
Winning Bid: $50.00
AUCTION CONCLUDED and SOLD. This is an auction for one lot of lapel pins as shown, and this collection is dubbed "Missions". Scroll down for details. I reserve the right to make corrections as needed after the auction starts.
Description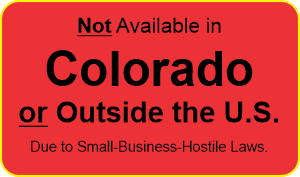 Again, the photography isn't top notch: these pins' lettering is all clear, and it's a baker's dozen. From left to right…
Top Row: TOPEX/Poseidon mission (launched 1992). Galileo Earth Encounter 1990. NASA-ESA's joint mission Ulysses (launched 1990). and a 80s or 90s vintage NASA "meatball" logo.
Second Row: Voyager [2]'s encounter with Neptune (1989, which I got to watch live on internal monitors). Shuttle STS-34 mission (1989). Generic Space Shuttle pin (likely 1980s). And a different Ulysses pin (unusual for a mission pin: it has a plastic dome over a photo rather than enamel inlays; the bottom line reads "A Solar Polar Odyssey").
Third Row:  Modern Apollo 11 (probably 1989). Modern Apollo 13 (probably also 1989). Apollo 11's 20th Anniversary pin (1989). JPL logo pin (1980s with a pin back, rather than a post and butterfly clutch).
Bottom: A gold-tone NASA worm logo, probably around 1990.
In general, unless specified mission pins were made the year the spacecraft launched.
At Auction
How much is this worth? No idea whatever, hence the auction. I will also provide a signed letter describing the provenance. The starting price is $10, the increment is $5, and there is no reserve. It's sold "as-is," and domestic shipping is a flat $10 (Priority with tracking number).
Do not depend on email notifications of being outbid: come back at closing time and refresh every few minutes if you are intent on winning this one. Note that last-minute bids will delay the close of bidding by a few minutes.
Auction History
Auction has finished
Highest bidder was: Joseph Terranova
Date
Bid
User
Auto
September 19, 2023 2:29 pm

$

50.00
Joseph Terranova
September 18, 2023 11:31 pm

$

45.00
Emalee Pope
September 18, 2023 10:02 pm

$

40.00
Vikingwife1
September 18, 2023 8:46 pm

$

35.00
Joseph Terranova
September 16, 2023 10:23 pm

$

30.00
Vikingwife1
September 16, 2023 10:05 pm

$

25.00
Emalee Pope
September 16, 2023 12:31 am

$

20.00
Vikingwife1
September 15, 2023 9:14 pm

$

15.00
gowanna
September 12, 2023 9:55 am

$

10.00
Deborah Smith
September 11, 2023 2:00 pm
Auction started