Lapel Pins Lot 4 (Star Trek)
Winning Bid: $66.00
AUCTION CONCLUDED and SOLD. This is an auction for one lot of lapel pins as shown, and this collection is dubbed "Star Trek". Scroll down for details. I reserve the right to make corrections as needed after the auction starts.
Description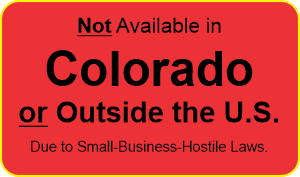 We start with a full-sized Star Trek: The Next Generation "comm badge" pin (with 2 butterfly clutchbacks). Upper middle is a simple ST:TNG pin which is much clearer in real life than in this photo, and lower middle is for the earlier ST:TOS (Kirk/Spock/McCoy) movie series with a beautiful deep red background. The last is a humdrum Star Trek V movie promo piece.
At Auction
How much is this worth? No idea whatever, hence the auction. I will also provide a signed letter describing the provenance. The starting price is $10, the increment is $5, and there is no reserve. It's sold "as-is," and domestic shipping is a flat $10 (Priority with tracking number).
Do not depend on email notifications of being outbid: come back at closing time and refresh every few minutes if you are intent on winning this one. Note that last-minute bids will delay the close of bidding by a few minutes.
Auction History
Auction has finished
Highest bidder was: Jackaroo
Date
Bid
User
Auto
September 18, 2023 7:46 pm

$

66.00
Jackaroo
September 16, 2023 12:17 pm

$

55.00
Me@M
September 15, 2023 9:12 pm

$

30.00
gowanna
September 11, 2023 7:05 pm

$

20.00
DBreskin
September 11, 2023 2:00 pm
Auction started