Lapel Pins Lot 1 (Rare)
Winning Bid: $191.00
AUCTION CONCLUDED and SOLD. This is an auction for one lot of lapel pins as shown, and this collection is dubbed "Rare". Scroll down for details. I reserve the right to make corrections as needed after the auction starts.
Description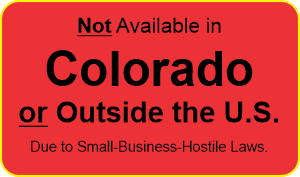 I think the Mars Science Laboratory pin (in the box) is particularly beautiful. I believe I obtained it during a return trip to JPL in 2017 as part of my role as a Solar System Ambassador for JPL. More on the MSL here. Notice it's more a "badge" than a "pin" as it's extra large.
In the little presentation box there's a "I Want to GO" pin issued by the World Space Foundation. It was made after the Shuttle Challenger explosion, and was a statement of faith in the Shuttle, that everyday people would fly on the Shuttle if given the chance, even though there was obviously danger involved. This one is a tie pin (with the little chain on the back with a small bar to put in a button hole), but can be a lapel pin by swapping in a butterfly back from another pin. I've never taken it out of the box.
The Space Station Pins are particularly rare as they were never released by NASA (far right bottom, and the blue one above it still in its wrapper). On a trip to NASA Headquarters in Washington D.C. for meetings with my project sponsor (1988 or 1989), he mentioned that there were new Space Station "logo" lapel pins made, but noted they had not been officially approved, nor were they available for distribution. But he had a box of them right there, and he let me grab a handful of them anyway. I have sold several over the years, and kept three for myself.
The gold one (bottom right) is from that batch. The blue one above it came later, and I was very surprised when I saw it: they made two kinds of unapproved logo pins?! Unfortunately I don't remember where I got it, but it had to be a colleague at JPL. This is the only one of that style I've ever even seen. The gold one is about the size of a dime.
To the left of that is a NASA "worm" logo, probably of 1980s vintage. To the left of that is a small NASA "meatball" logo of 1960s vintage. It and the one to its left — a 1960s Apollo Program pin — were collected in the 60s by a family friend of my wife's, and he gave them to us. (No, not astronaut Scott Carpenter; he was indeed a family friend of my wife's — he went to school with Kit's mother — but rather someone who didn't work for NASA.)
I know I could sell each of these individually for a good total, but I just don't have time to do it. But I feel all of these pins are special in their way.
At Auction
How much is this worth? No idea whatever, hence the auction. I will also provide a signed letter describing the provenance. The starting price is $20, the increment is $7.50, and there is no reserve. It's sold "as-is," and domestic shipping is a flat $10 (Priority with tracking number).
Do not depend on email notifications of being outbid: come back at closing time and refresh every few minutes if you are intent on winning this one. Note that last-minute bids will delay the close of bidding by a few minutes.
Auction History
Auction has finished
Highest bidder was: Fred Mecoy
Date
Bid
User
Auto
September 19, 2023 9:50 am

$

191.00
Fred Mecoy
September 18, 2023 10:01 pm

$

182.50
Vikingwife1
September 18, 2023 10:22 am

$

175.00
Fred Mecoy
September 18, 2023 12:43 am

$

149.50
Vikingwife1
September 17, 2023 7:57 am

$

142.00
Fred Mecoy
September 17, 2023 7:56 am

$

133.00
Fred Mecoy
September 16, 2023 10:39 pm

$

117.50
Vikingwife1
September 16, 2023 7:48 am

$

110.00
Fred Mecoy
September 16, 2023 12:29 am

$

102.50
Vikingwife1
September 11, 2023 8:32 pm

$

95.00
Fred Mecoy
September 11, 2023 8:31 pm

$

75.00
Fred Mecoy
September 11, 2023 2:00 pm
Auction started