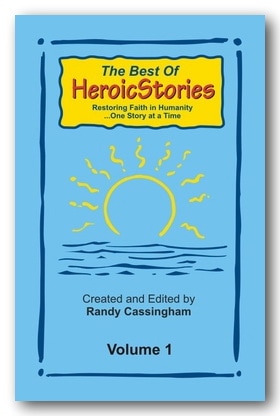 HeroicStories v1
$11.00
Out of stock
Description
The stories our authors tell are timeless. Such incredible, timeless stories demand quality books. We specify non-petroleum ink to help reduce chemical use, and acid-free paper to help prevent yellowing of the pages. They're "trade" (high-quality) paperbacks with stay-flat, laminated, four-color covers. The books measure 5.5×8.5 inches, and are 160 pages long.
One of the best things about HeroicStories is the feedback from readers, so most of the stories include feedback from our online readers. The stories in themselves are often very thought-provoking. Reading other points of view helps to deepen their meaning. You'll want to come back to these wonderful true stories about real people again and again — and share them with your kids. These books will restore your faith in humanity …one story at a time.
Free shipping is by media mail to USA, airmail elsewhere.