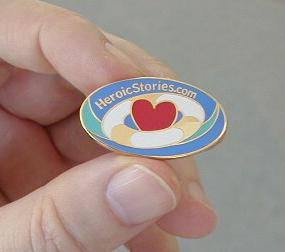 HeroicStories Lapel Pin
$5.00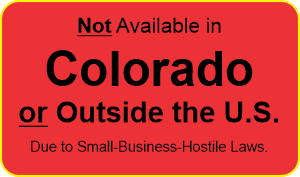 This message button is a great conversation starter.
See below for more product details.z
Shipping is Extra: Charged at actual cost, calculated at checkout.
Description
Our handsome Chinese cloisonne pins give you a terrific way to show that you're a "Co-Conspirator to Make the World a Better Place".
And what a great way to get people to ask what it is, so you can tell them about HeroicStories. The shiny gold-tone pin is filled with four enamel colors and is the result of effort by several HeroicStories readers, from its design to getting it made. That's part of what we mean by "co-conspirators."
The pin is 1.5″ wide.