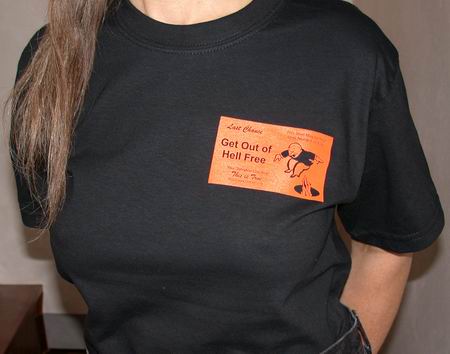 GOOHF T-shirt Small
$25.00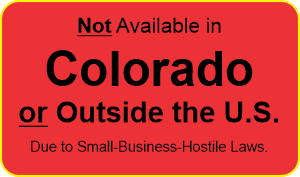 See below for full description.
Shipping is Extra: Charged at actual cost, calculated at checkout.
Out of stock
Description
I've sold thousands of the Get Out of Hell Free T-shirts. The image is silk-screened. The shirt itself is 100% heavyweight (6.1 oz.) "pre-shrunk" cotton. The "card" image is on the left breast and is 4-1/3″ wide (slightly wider than the GOOHF card, which is 3.5″ wide). The upper right of the "card" reads "This Shirt May Be Kept Until Needed or Sold"; the lower left reads "Your Salvation Courtesy This is True" and, in very small but readable type, "©2002 www.GOOHF.com". The shirt shown in the photo is a size Small and is being worn by lovely assistant, aka my wife. Very limited quantities.
There are no returns or exchanges possible on these shirts. They are "pre-shrunk" but do shrink a little over time in the wash.
Parody: not affiliated with Hasbro's MONOPOLY® in any fashion
®"Get Out of Hell Free" and "This is True" are registered trademarks.