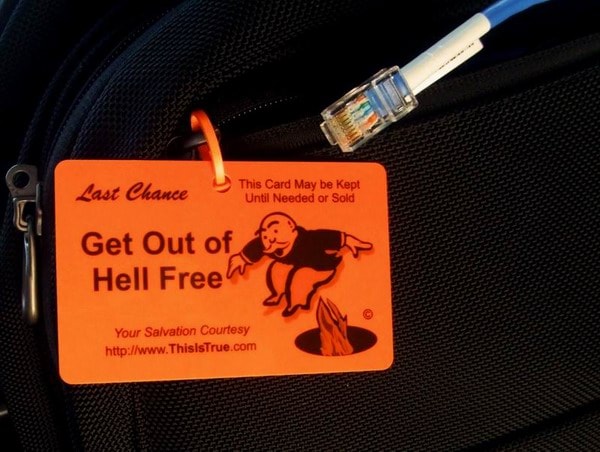 GOOHF Luggage Tags (Set of 4)
$12.00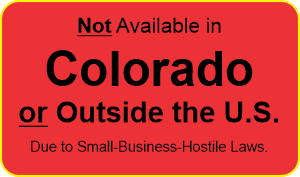 See below for more product details.
Shipping is Extra: Charged at actual cost, calculated at checkout.
Description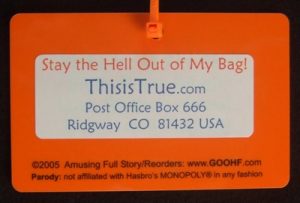 Back by Popular Demand. The plastic GOOHF cards actually started out as luggage tags — at $6.95 each — plus shipping! We switched to a new manufacturer to drastically reduce the price. But you've been lamenting that you cannot get them as luggage tags anymore. Now you can again. I told would-be buyers "Just punch a hole in a plastic card and use a wire tie," but if you don't have the right size hole punch, or the right size (or color!) wire tie, you probably never got around to it. So I'll do the work for you! And got you matching orange wire ties. All you have to do is put an address sticker on the back to personalize it. A standard laser-printed sticker does nicely (I use the usual Avery 30-up address stickers, as shown in the second photo). And instead of being $6.95 each plus shipping, you can get a four-pack (with five wire ties so you have an extra) for just $12.
Parody: not affiliated with Hasbro's MONOPOLY® in any fashion
©2005 Amusing Full Story/Reorders: www.GOOHF.com
®"Get Out of Hell Free" and "This is True" are registered trademarks.