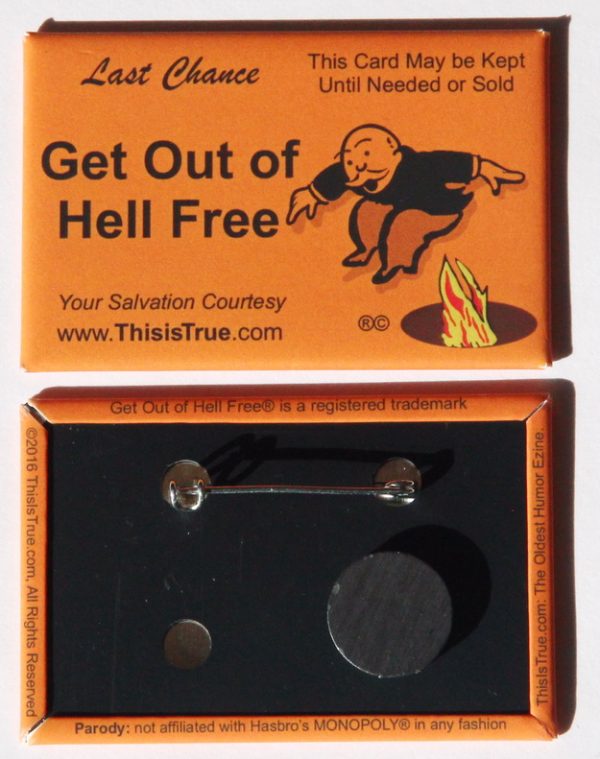 Get Out of Hell Free Button
$4.00 – $62.50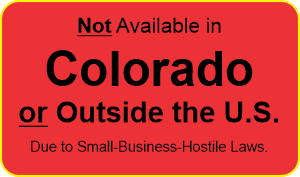 This miniature GOOHF card badge button is a great conversation starter. Make sure you carry some cards when you wear it: somebody will definitely want one!
See below for more product details. Significant discounts for higher quantities (a 3 buttons, 5, 10, 25).
Shipping is Extra: Charged at actual cost, calculated at checkout.
Description
This 1-3/4 x 2-3/4″ button makes it clear its wearers are secure in their own beliefs, thank you! Classic pin back. It's made in Ohio from American-made components, and there are nice discounts when you order more.
It cost a little extra for a "soft touch" matte surface — no shiny glint on this one — but it was worth it: frankly, it even feels great!
Be sure you have plenty of GOOHF cards on hand: when people see your button, they'll want one!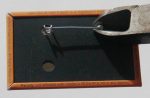 Add Magnets? Ceramic disk magnet makes the button stick to your fridge or other metal surface. (To make it lay perfectly flat, you may want to use cutters to remove the pin.) Just say how many you want with the optional pulldown at $1 each.
The size of these buttons is perfect for a jacket, baseball cap, or your fridge. It's large enough to see the detail, without being overwhelming: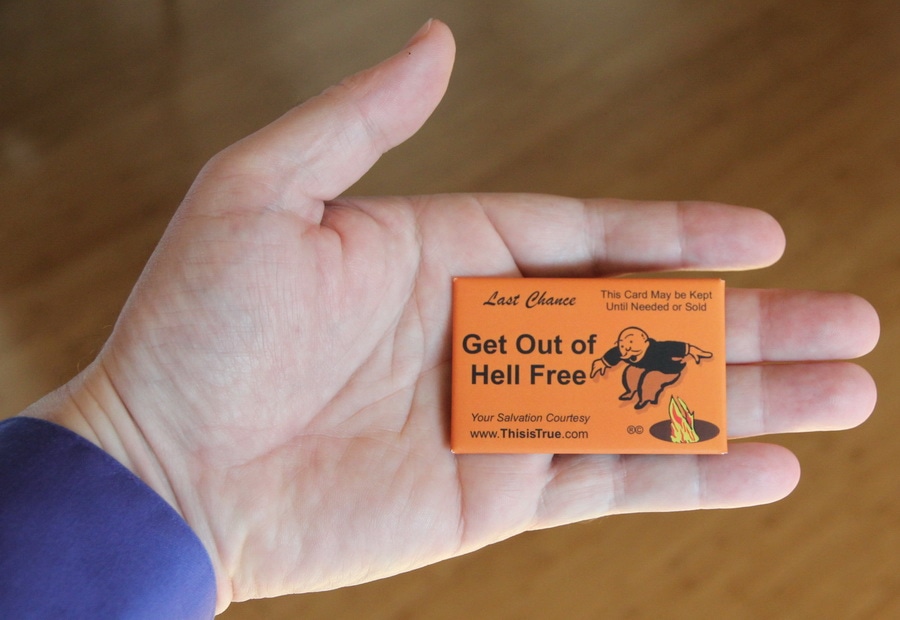 Product Warning: These are pin-back …well… pins. By their very nature, pins are sharp, and you could poke yourself if you're not careful …or are an obliviot. Heck: you could put your eye out if you're a world-class obliviot! By ordering, you assume all responsibility for proper handling of this hugely dangerous item. And the optional magnets? Don't swallow them, or let your kids do it: dire consequences may result. (Yes, really!) You have been warned.
Parody: not affiliated with Hasbro's MONOPOLY® in any fashion
®"Get Out of Hell Free" and "This is True" are registered trademarks.