Galileo Blueprint
Winning Bid: $135.00
AUCTION CONCLUDED and SOLD. This is an auction for a 1:10 Blueprint of the Galileo spacecraft, as prepared by NASA's Jet Propulsion Laboratory, dated 1 Oct 1984. Scroll down for details.
Description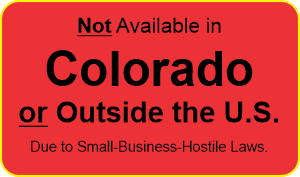 I have never unfolded it fully, but it's about 36 inches tall and 154 inches(!) wide. When I unfolded it partially to get the photo below, I didn't see any tears or significant wear, though obviously it's somewhat discolored with age. (Click photos to see them larger.)
It's the "Baseline 86 Launch" configuration dated 1 Oct 1984. It says that it was "Released by Section 356" (Design, part of the Engineering Mechanics Division. I worked in Section 311, Systems Analysis, part of the Systems Engineering Division.) It is of course marked Unclassified, and is Sheet 1 of 1.
I obtained this while an employee at JPL, and was told it was surplus and could be tossed out. I kept it instead because I thought it was cool.
Launch was delayed several times, but Galileo finally left Earth on 18 Oct 1989.
At Auction
How much is this worth? No idea whatever, hence the auction. I will also provide a signed letter describing the provenance. The starting price is $10, the increment is $5, and there is no reserve. It's sold "as-is," and domestic shipping is a flat $10 (Priority with tracking number).
Do not depend on email notifications of being outbid: come back at closing time and refresh every few minutes if you are intent on winning this one. Note that last-minute bids will delay the close of bidding by a few minutes.
Auction History
Auction has finished
Highest bidder was: mobang
Date
Bid
User
Auto
September 19, 2023 12:07 pm

$

135.00
mobang
September 19, 2023 12:06 pm

$

130.00
Cjoern
September 19, 2023 11:45 am

$

125.00
mobang
September 19, 2023 5:10 am

$

120.00
Cjoern
September 19, 2023 12:45 am

$

115.00
mobang
September 18, 2023 9:41 pm

$

110.00
Cjoern
September 18, 2023 1:33 pm

$

105.00
mobang
September 18, 2023 1:22 pm

$

100.00
Cjoern
September 18, 2023 11:22 am

$

95.00
mobang
September 18, 2023 7:49 am

$

90.00
Cjoern
September 18, 2023 7:11 am

$

85.00
calebkleveter
September 18, 2023 12:42 am

$

80.00
mobang
September 17, 2023 9:40 pm

$

75.00
Cjoern
September 17, 2023 8:45 pm

$

70.00
mobang
September 17, 2023 2:43 pm

$

65.00
calebkleveter
September 17, 2023 8:40 am

$

60.00
Cjoern
September 17, 2023 8:39 am

$

52.00
Cjoern
September 16, 2023 10:48 pm

$

47.00
mobang
September 16, 2023 6:40 am

$

41.00
Cjoern
September 13, 2023 12:58 am

$

36.00
mobang
September 13, 2023 12:02 am

$

31.00
mobang
September 12, 2023 10:52 am

$

25.00
mobang
September 11, 2023 9:59 pm

$

20.00
mobang
September 11, 2023 2:00 pm
Auction started