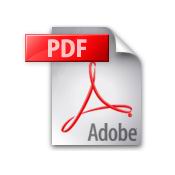 2005 Tagline Challenge
$6.00
Description
The "Tagline Challenge" evolved from a once-in-a-while feature in the "Premium" edition of This is True in 2002 to an ongoing monthly feature by the end of 2003. Now, each month, author Randy Cassingham includes an extra story without a "tagline" (his one-liner comment on the story) and challenges readers to supply their own. Only a small percentage actually send in an entry; most just want to watch. Either way, usually there's enough to provide quite a bit of entertainment when Randy compiles the best entries and presents them to the readers the next week.
This publication is a collection of those stories and entries, and includes all 12 Challenges from 2005, and is presented in chronological order.
Note: This document is formatted for easy on-screen reading directly from its "PDF" distribution file, which you can download as soon as you "check out". 5,900 words, 160K download.